A summer wedding at The Manor Hotel, Rainham
Date posted: 12 May 2016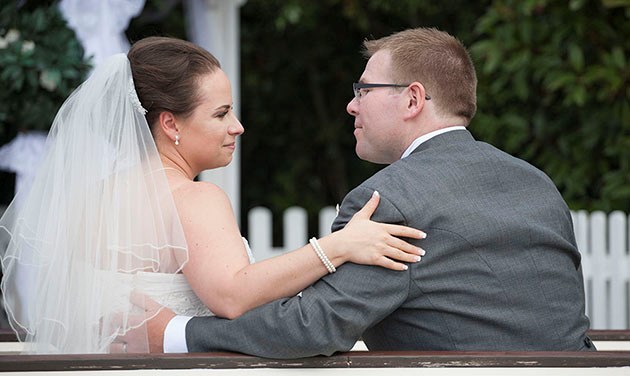 We met Sharon & Chris at the Heart Essex Wedding Show in Autumn 2014. For their wedding the following year at The Manor Hotel, Rainham, they were blessed with a beautifully sunny day. Here are some of the photo highlights from their summer wedding.
Our day with them started an hour before the wedding ceremony and we stayed until just after the first dance, so this gave us plenty of time to capture all the emotion, style and atmosphere of their wedding day.
The bride's arrival
Sharon arrrived with her father in a 1930s style vintage Ford Landaulette Limousine, and this provided some lovely photo opportunities.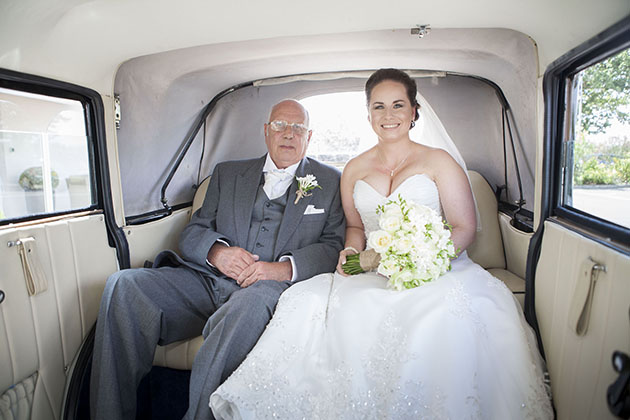 An outdoor ceremony
It was a fine summer's day, so the wedding ceremony took place outside in the gazebo.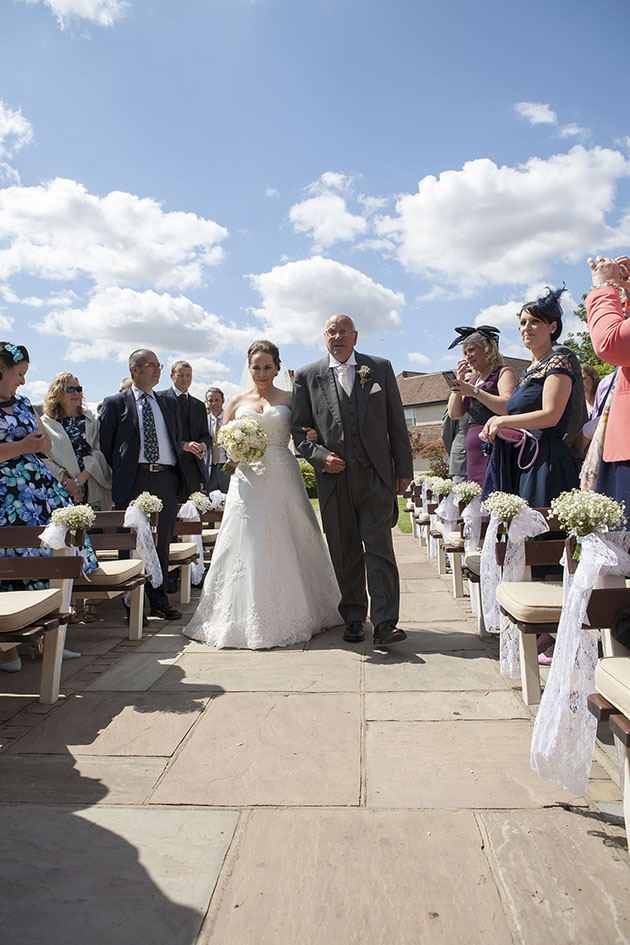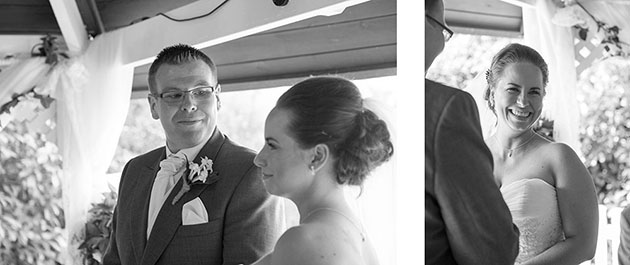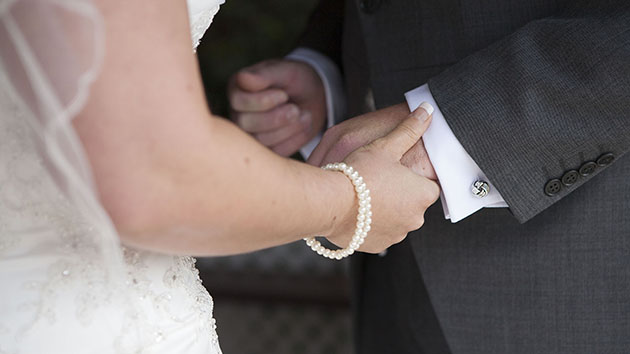 The happy couple
After the formal group photographs and confetti throwing, we took some relaxed and natural portraits of Sharon & Chris in the picturesque gardens.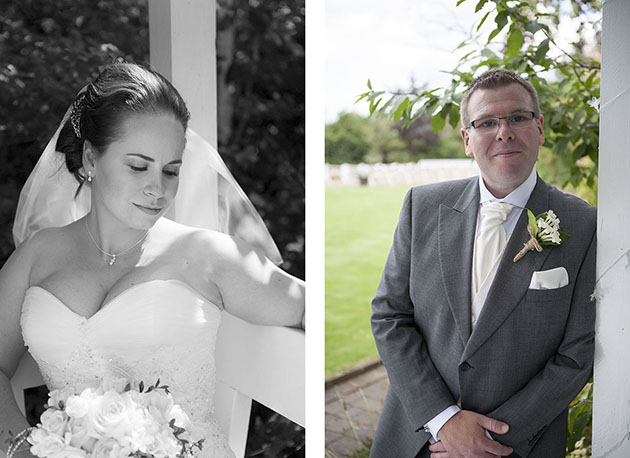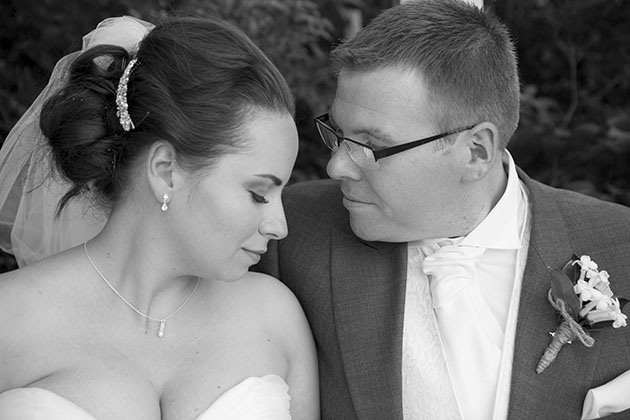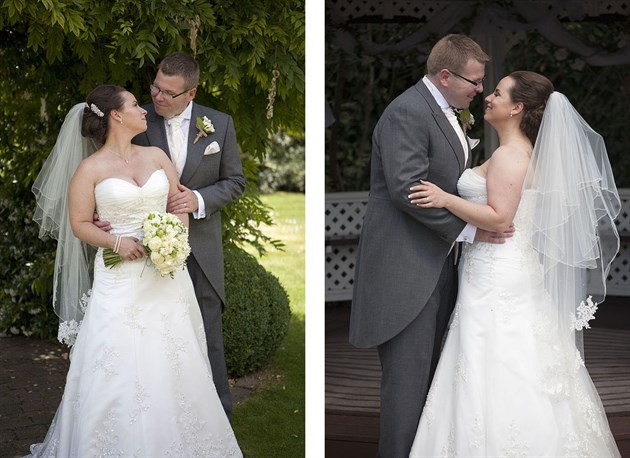 It's all in the detail
A lot of time and thought had been put into the decoration of the room and tables, so it was important that we photographed all the little details. We particularly liked the flowers in the backs of the chair covers.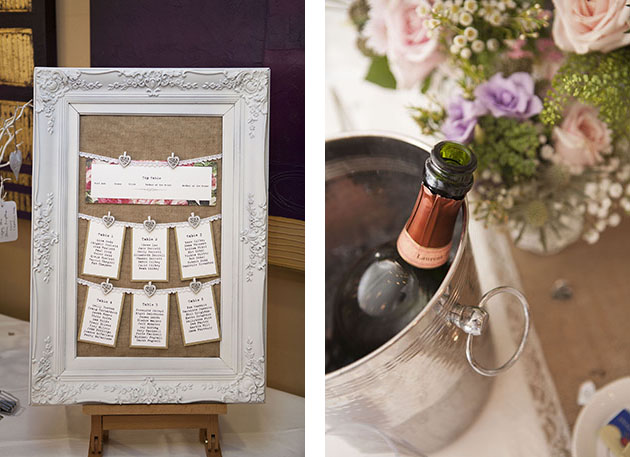 Speeches
It's this time of the day when our reportage photography style captures the fun, laughter and emotion.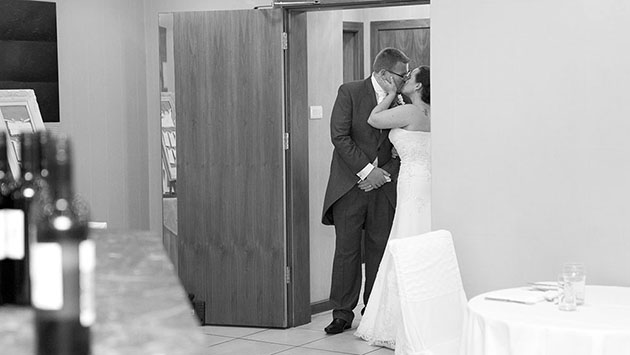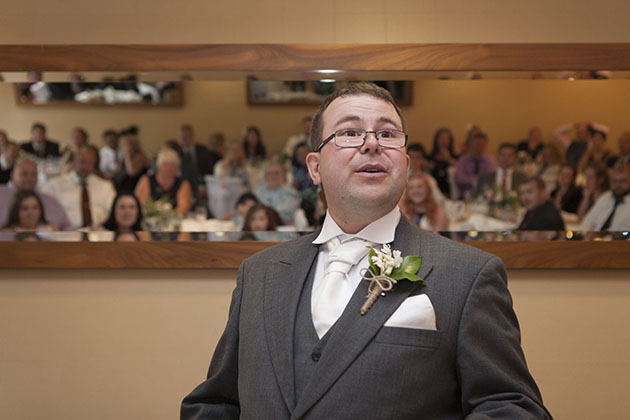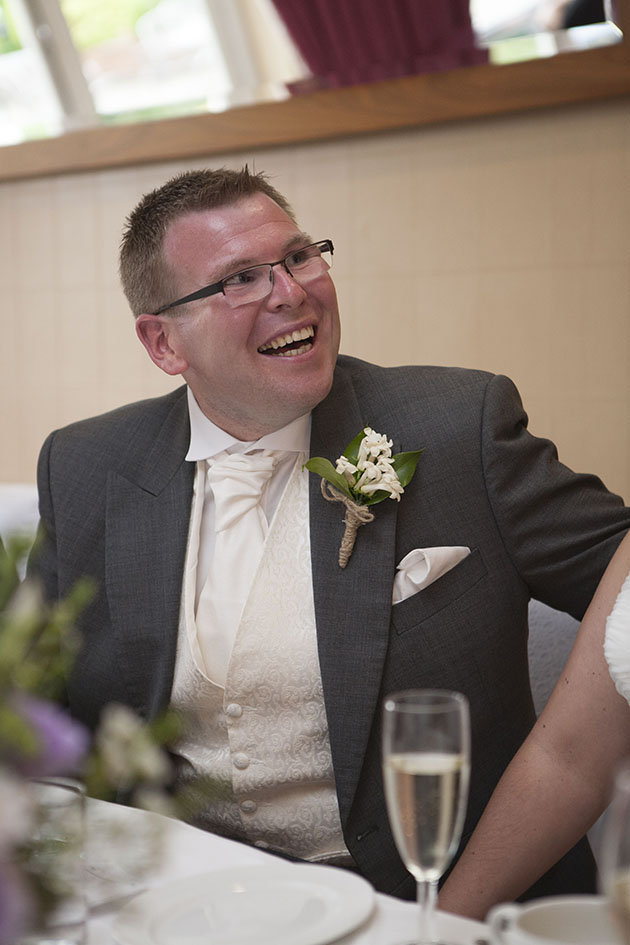 All the fun
It was clear that everyone was ready for a party. The dressing up box and photo wall was a lot of fun, the sweet table was never quiet, and the dancing started mid afternoon!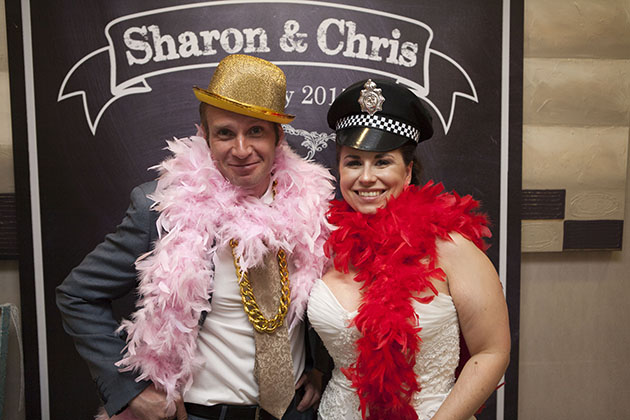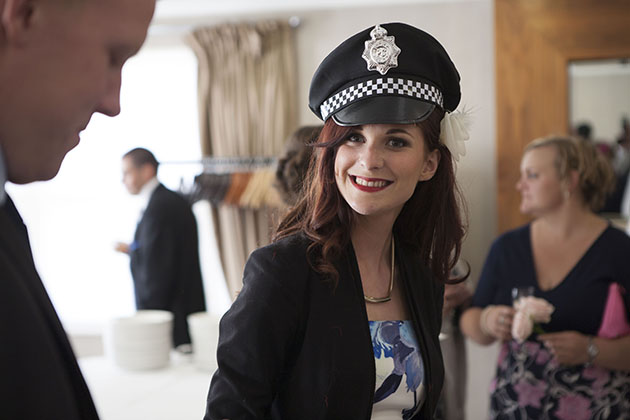 The first dance
Our day ended as most weddings do with the cake cutting and first dance.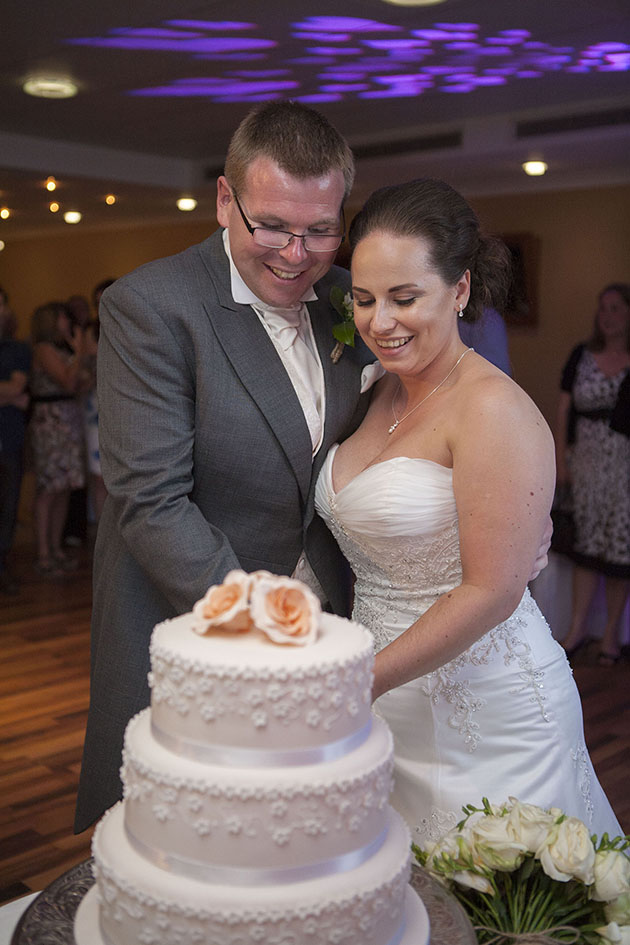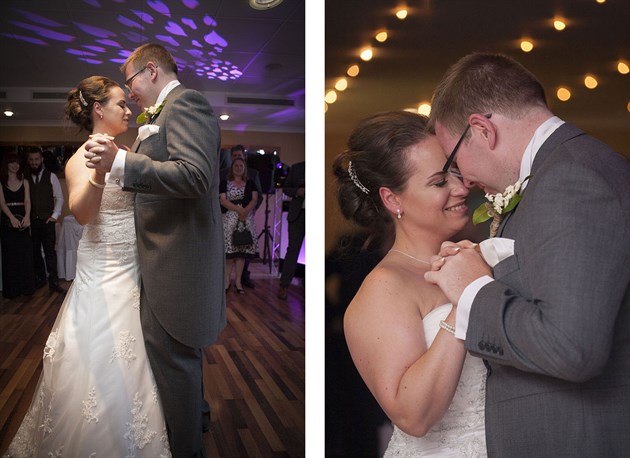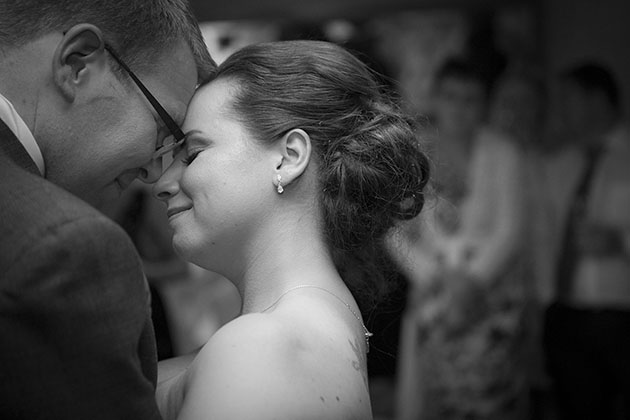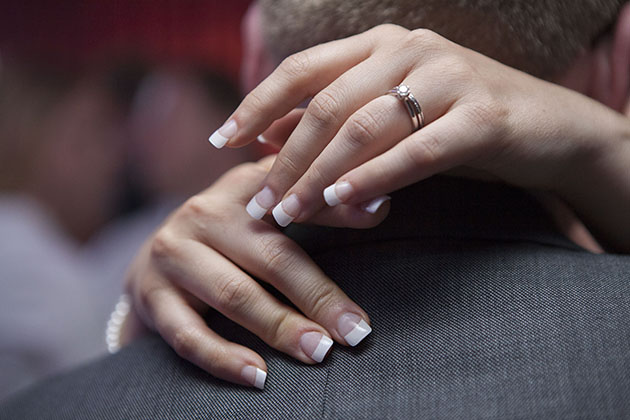 If you're getting married at The Manor Hotel in Rainham, we'd be pleased to hear from you. Call Peter or Kerri on 01245 262872.
---