Photographs of bridal preparations
Date posted: 10 October 2013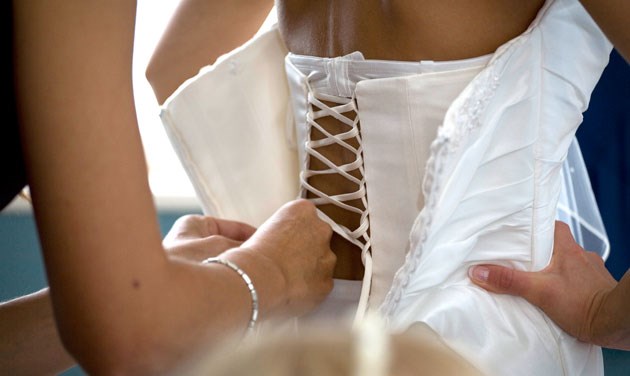 Photographs at the bride's leaving address will capture every precious moment of your wedding day right from the start.
Your wedding day is one of the few days in your life when you get totally pampered. You have your hair and make-up done professionally and you get to wear the most beautiful dress. These preparations are an integral part of the wedding day that deserves to be photographed.
When we shoot at a bride's leaving address – whether it's at someone's home or in a hotel – we'll blend in and capture the buzz and excitement of everyone getting ready. The atmosphere is always a happy one.
The atmosphere where the bride is getting ready is always a happy one – and this comes across in the photographs.
We don't forget all the little details – the dress hanging up, the rows of shoes, the flowers – in fact, anything which makes the day special. Quite often, things that you wouldn't expect us to photograph make great images.
It is a big day for your family too. The leaving address is a great place for candid photographs of parents, siblings and bridesmaids as everyone is enjoying sharing your day and seeing your excitement. Then, when people are ready, it's an opportunity for us to take informal portraits of the bridesmaids and family members.
The extent of our coverage of this part of the day is up to you. Some brides want it all pictured, others want us to arrive only once they are ready. We'll take our lead from you. The images below will give you a flavour of the kind of images we take.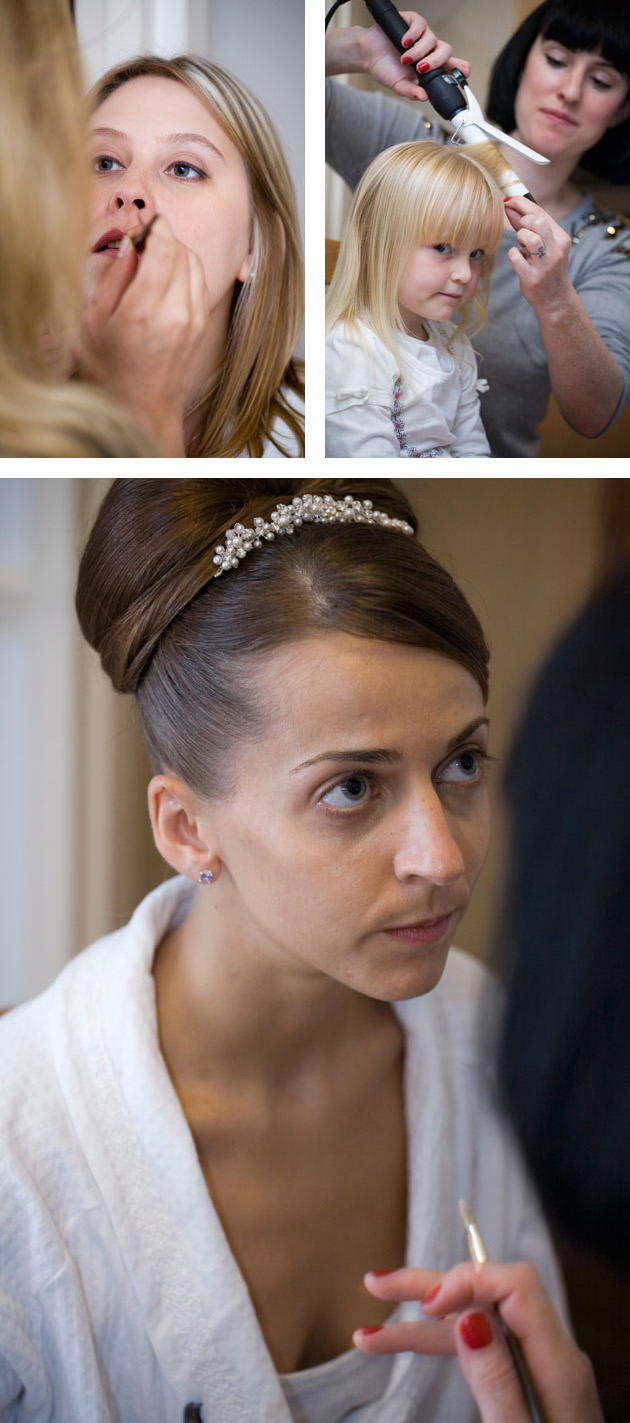 You can view more photos of bridal preparations here in the gallery section of our website.
Photography starting at the bride's leaving address - either at home or at the venue - is included in many of our packages. If you'd like this part your wedding day captured please contact us for more information.
---